同行小聚--垂直细分人工智能(Vertical AI)创业座谈:How AI Teachers will Shape the Future of Learning?
|
座谈内容简介:
        有人说,人工智能 (AI) 会带来第四次工业革命。AI 不仅不断创造出新兴的行业,同时也颠覆更新着传统行业的面貌。本次座谈旨在探讨如何利用AI技术作垂直细分创业,真正深刻地解决特定领域的问题,以及我们应该如何学习提高自己以迎接AI时代的机遇与挑战。这次我们有幸邀请到英语流利说的CEO 王翌来做主题演讲并与大家交流分享经验: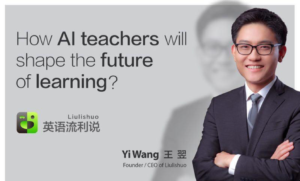 活动时间: 2017年4月30日(周日)晚上6:30至9:00
活动地点: MIT E51-145 (on Amherst Street. 参见路线图)
活动具体安排: (本次活动语言为中文)
6:30至7:00, social time, 提供pizza和饮料   
7:00 至 8:00, 嘉宾主题演讲:  How AI Teachers will Shape the Future of Learning?
8:00 至9:00, Q&A, 与会者交流与探讨
诚邀各位朋友莅临!
注册链接(座位有限):https://goo.gl/forms/jHUkFinXZFDdYfc63
Visitor bio:
Yi Wang(王翌) is founder and CEO of Liulishuo(英语流利说). Liulishuo is a leading "AI + Education" company in China. Its flagship product is the leading English learning app and the most active English learners' community in China with over 42 million registered users. The app was awarded by Apple as "Selected Apps of the Year" and "App Store Essentials". It is also pre-installed in all iPhones on display in Apple Stores throughout China. Liulishuo has developed the world's leading proprietary speech evaluation engine, the world's largest speech corpus of Chinese people speaking English, as well as the world's leading Deep Learning based adaptive learning engine. Based on this adaptive learning engine, Liulishuo's English Core Course is proven to triple the learning efficiency compared to industry standard. The company has received 3 rounds of investments from GGV Capital (Alibaba, Airbnb, Square, Soundcloud, Xiaomi), IDG Partners (Tencent, Baidu, Xiaomi), Trustbridge Partners (Qihu360, Dianping, Muogujie), Cherubic Ventures (Wish, Flexport, Hyperloop), Hearst Ventures (Pandora, Buzzfeed), etc.
Before founding Liulishuo with Zheren Hu and Hui Lin in September of 2012, Yi was a product director of AdChina, responsible for building its Performance Ads Platform business from ground up. (AdChina was acquired by Alibaba in 2015.) Before joining AdChina, Yi was a product manager at Google in Mountain View, California. He was responsible for several key features of Google Analytics (such as the Dashboard, Widgets and etc.), as well as several Cloud Infrastructure products / projects including Google Public DNS, GASP (Google Anomaly Signal Processing) and Make the Web Faster.
Yi has also previously worked at Cisco, AT&T Research Labs, Microsoft Research Asia, Bain & Company. He received his PhD in computer science from Princeton University and his MSE and BSE in electrical engineering from Tsinghua University. He holds a US patent on "Virtual Router Migration". He is a member of China's most prestigious national talent plan — the "Thousand Talents Plan". He is the Chair of the Princeton Alumni Association in Shanghai.
P.S. 更多英语流利说的详细宣传资料请参考:https://docs.google.com/document/d/1JEyqJi6ljFKd-tzpchLJ-iKK5MlhwKoCp-iL72CQhjA/edit?usp=sharing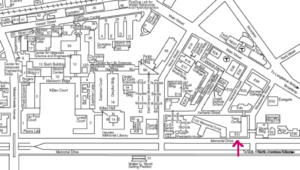 主办:波士顿清华校友会
协办:MIT CEO